Since time immemorial, the basic unit of the world populace is family. However, a family does not just emerge in society. It starts with a relationship - either intimate or casual. Once two individuals come into agreement, they form a family.
Nowadays, the vast majority of marriages are plunged into different kinds of crisis. This crisis ranges from a lack of communication to cheating. These crises can lead to the eventual divorce of either party. However, if you are happily married and want to have a clue about your wife's movement and activities, you can monitor her whereabouts. The various technological innovations have made it simpler and quicker for you. With technology, you can track your wife's whereabouts and activities from the comfort of your couch. If you are the kind of person working away from home, you have nothing to worry about. This is because the tools have got your covered. Today, you can use lots of tracking tools to monitor your wife's activities without her knowing. You can effectively monitor her through her phone.
Summary of Methodds to Track My Wife's Phone Without Her Knowing
The table below summarizes the pros and cons of Spyine
| | |
| --- | --- |
| Pros | Cons |
| Outstanding Facebook password cracker services. | No cons documented. |
| Excellent parental monitoring services. | |
| Amazing geofencing feature. | |
| It has a brilliant location tracking feature. | |
The vast majority of monitoring tools designed for husbands to monitor their wives necessitates the need to discuss the best you can use. Today, I will be telling you the best tools you can use to track your wife's phone without her knowledge.

How You Can Track Your Wife's Phone Without Her Knowledge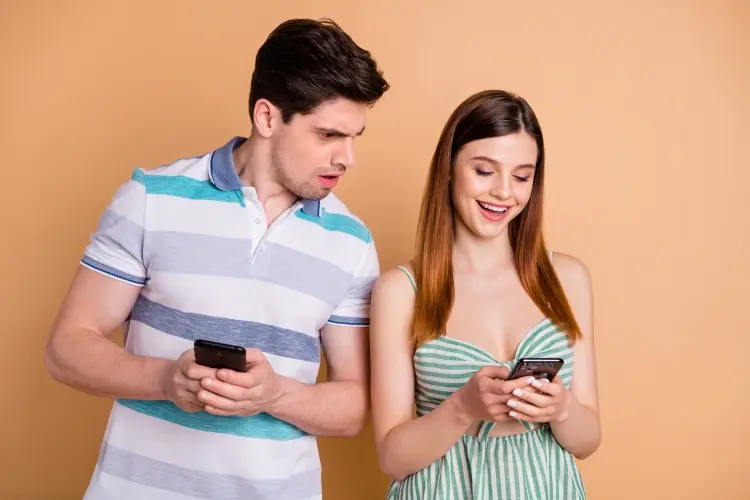 When you suspect some strange behavior and actions about your wife, the best decision you can take is to track her phone to know her activities. You can also track her phone to monitor her whereabouts when she is away from home. To do this, you need an efficient spy app. However, you must note that not all the spy apps can provide the tracking solution with her knowing. Also, not all of them can help you track your wife without jailbreaking, handing, or rooting her phone. Hence, the big question is, which app can you use. Here, I will be discussing a tested and trusted spy tool that can provide a powerful tracking solution. The spy tool I can recommend to you is Spyine.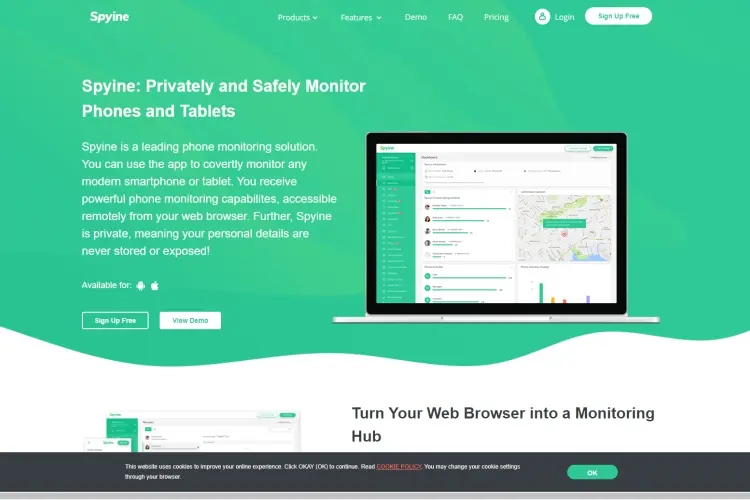 With millions of active users in more than 190 countries, Spyine is a fantastic spy app that is tested and trusted by all its users. The tool provides outstanding stealth services to its users. The spy tool works perfectly on iOS and Android-powered devices. Hence, if your wife is using any of the two devices, you can track her phone conveniently and comfortably. In terms of privacy, Spyine has got you covered. It will protect all your personal and sensitive data from digital thieves and hackers. Spyine does not store users' data when used.
A Trusted Stealthy Wife Tracker
Technology has made your tracking activities become easier and quicker. The spy tool provides an excellent stealthy solution to its users. Spyine provides its services through its well designed browser-based dashboard. With the browser-based interface, you can monitor your wife's data from the comfort of your couch - through your smartphone and PC. The tool also works efficiently in stealth mode; either your wife is using iOS or Android devices.
The working principle of the Spyine stealth on Android devices is easy and straightforward. On your wife's Android device, you will install the lightweight Spyine app. The app is less than 2MB. Once installed in the device, you can hide its icon. When the icon is hidden, your wife will not see it on her Android phone. The Spyine app does not consume the device's battery life. Also, it does not show notification while in use. Hence, it is difficult for your wife to detect it on her phone.
Peradventure, your wife, is using the iOS device - you won't have to install Spyine app. Also, you don't need to jailbreak or root her iPhone. On the iOS device, Spyine works fully as a web-based tool. It provides its tracking solution through the iCloud backup of her iPhone. This is because iCloud hosts all the login credentials on the iPhone.
How You Can Track Your Wife's Phone With GPS
To track your wife's Android phone using GPS, you need to install the Spyine app on her phone. The whole installation process takes less than 5 minutes. No technical knowledge or mentoring is required to perform the installation. Just get a PC, brief access to her phone, and also a Spyine subscription. Once all the tools are put in place, you can follow the steps discussed below to install Spyine
1. Visit Spyine and create your free Spyine account
2. Pay for the Spyine's monthly subscription. The spy tool also has a premium subscription plan where you will be allowed to track only one smartphone. Spyine has a family plan that will allow you to monitor your wife's two or more phones.
3. Spyine will send you a setup instruction via your email address. Since the Android device is your target, choose Android, and install the Spyine app on her smartphone. Hide the app so that she will not notice the presence of the app on her phone.
4. Now that Spyine is installed on her Android device, you can go to your Spyine dashboard by logging into your account. The Spyine dashboard will provide you with a snapshot of her phone's activities. You can also access other features of Spyine on its dashboard.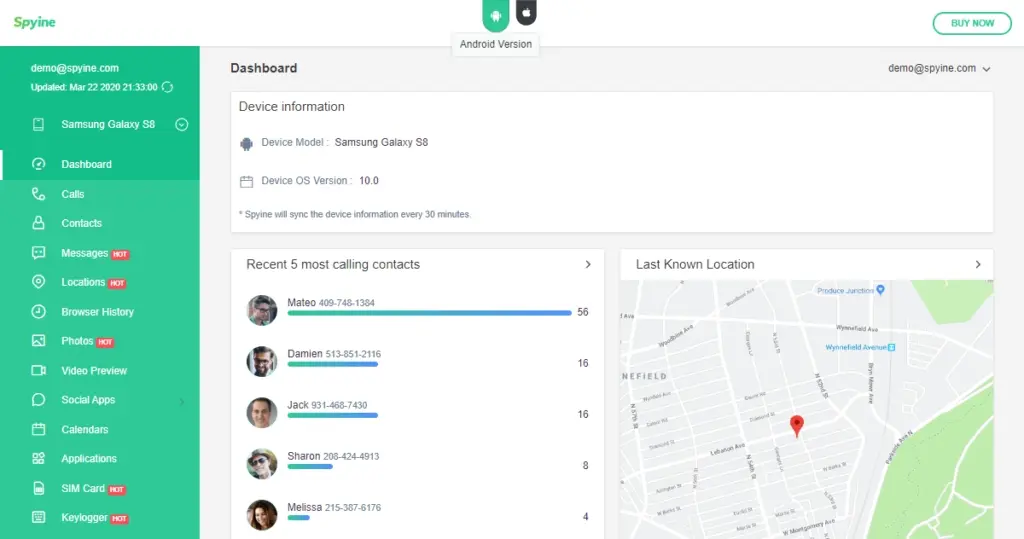 Monitor Your Wife's Phone Without Handling It
Many a time, your wife may be far away from you. If you are suspecting her activities and you want to monitor her. Spyine will do it for you. The spy tool offers web-based services for iOS devices. For the iOS devices, you need not install an app. Also, you are not required to root or jailbreak the device. Just set up the Spyine monitor services on your browser, and that's all. The Spyine tool works directly with her iCloud credentials. All you need is your wife's login credentials and start monitoring her activities. Spyine constantly sends you updates on her activities. You can easily access her activities through your browser. She will never detect your monitoring activities with Spyine.
How You Can Track Her Phone Without Handling It
You may be wondering how possible it is to track your wife's activities without her knowing. The process is easy and straightforward. All you need is her iCloud credentials and a functioning PC or phone. The steps involved are discussed below.
1. Create your Spyine Account on its website. Enter your email address as your username.
2. Subscribe to the Spyine monthly plan for iOS devices. If your wife uses just one iOS device, you can subscribe to the premium plan. If she uses between two and three devices, you can subscribe to the family plan.
3. An email will be sent to you. Check it and follow the setup instructions provided by Spyine. Launch the Spyine setup wizard and select iOS as your target device. Then enter her iCloud login credentials. Wait for a few minutes for data synchronization to take place. Then you can start monitoring your wife's activities at the comfort of your couch.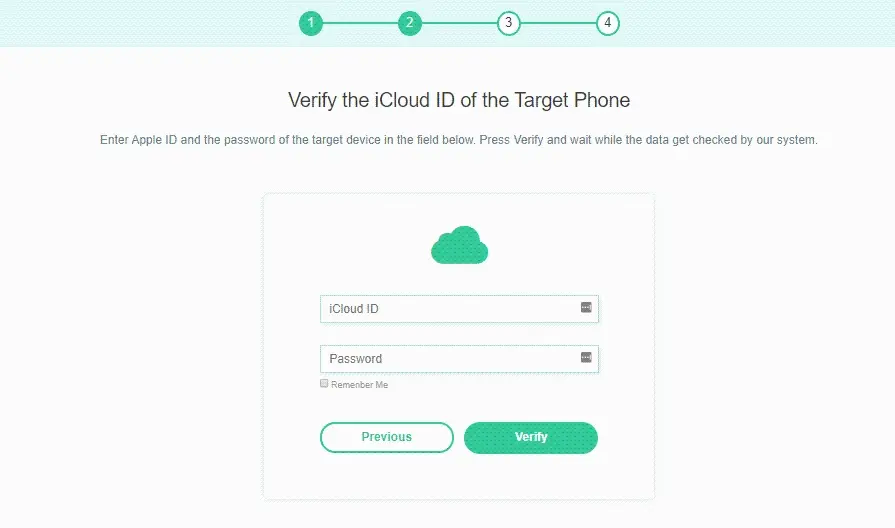 Why Your Wife Cannot Hide From Spyine
Spyine is an efficient tracking tool that will help you monitor your wife and give you the necessary details of where she goes and what she does at all time points. The spy tool provides you access to the following.
1. Access Her Messages
With Spyine, you can access all iMessages and text messages on your wife's phone. It also provides you with endless chances of reading her deleted messages. The details like timestamps and senders are recorded by Spyine and made available to you.
2. Track Her Social Media Activities
Spyine is a spy tool that allows you to track your wife's activities on social media platforms like Instagram, WhatsApp, and Facebook.
3. Access Her Call Logs and Contacts
With Spyine, you can easily view all her call details. You will also see all her call durations and favorite contacts. The tool also allows you to access her phone book, display pictures, email addresses, job destinations, and many more.
4. Track Her Location
Location tracking is a vital advantage of using Spyine. The tool offers excellent location tracking services through which you can track her Wi-Fi and GPS based location.
5. Access Her Browsing History
Spyine has an amazing web browser tracker. With this tracker, you can become acquainted with all her favorite websites and frequently visited websites.
The Benefit of Tracking Your Wife With Spyine
1. No Jailbreak or Rooting Required
Spyine is a superb tracking tool that does not set rooting or jailbreaking your device as a requisite. This makes her phone become more secure.
2. Data Security
Data Security is an important feature that must be present in a trusted spy tool. Spyine has excellent encryption features that protect your data from digital thieves and hackers. Her sensitive information is kept private and secured.
3. Ease of Use
Spyine has a highly intuitive and user-friendly interface that is straightforward to use. Hence, you don't need mentoring or technical knowledge to explore its dashboard.
Conclusion

Tracking your wife's phone is important when you suspect her activities. Discussed here is an excellent tracking tool you can use. Please read through and follow the steps to get concise information about your wife's activities and whereabouts.