Even with the incredible number of high definitions graphics games being released for consoles, PCs, and mobile devices, there is still a gap these games cannot feel in the hearts of diehard games that played on old consoles.

There are many superb classic hit games that one can no longer play because the consoles they were released for are no longer working. Besides, the old consoles like the PSX (Play Station 1) had an impressive huge games library. If you owned one of the oldest generations of consoles, it is only normal that you want to play those classic games again. The good news is that you can still play all your favorite old games using emulators.
PlayStation emulators have certain tools and features that make it possible to play ROMs of classic games. These emulators are compatible with use on PC as well as Android smartphones. There are however not many emulators for iOS devices as the iOS is not as flexible as the Android operating system. In this write-up, we will only be talking about the Best PlayStation Emulators for Android that you should try in 2023. Some of these Android PlayStation emulators are available for download on Google Playstore while others are not.
Are Emulators Legal?
This is a question a lot of people usually ask whenever they learn of what PlayStation emulators can do. The honest answer is that PlayStation emulators are free to use and legal. There are emulators for PS1, PS2, PS3, and PS4 as well as PSP and PS Vita. This essentially means that you can use any emulator of your choice provided you do not download copyrighted content.
NOTE : Although you can still enjoy playing retro games on Android Emulators, the only way to enjoy the best experience possible is by playing the game ROM on a gaming PC or high-end laptop.
The only issue you can have is finding and downloading ROMs or disc images of your favorite popular classic title. There are several websites to download ROMs but you should note that downloading some of them is not legal. The top two sites to download ROMs are Emuparadise and CoolRom. For more websites to download ROMs, please check our article on it.
Another thing you might want to know is that BIOS is very important files you need to download before you can play any game. Downloading these BIOS is however illegal. The only way around this is to transfer your BIOS from your current console using a memory card. If you do not own a console you can transfer the BIOS from, you have no other choice than to download the BIOS to your smartphone or PC.
NOTE : If you do have a console, transferring the BIOS from your console to make your Android or PC emulator work can void the warranty of your Console.
With that said, here is our list of the top 7 best PlayStation Emulators for Android 2023
Best 7 Android PlayStation Emulator 2023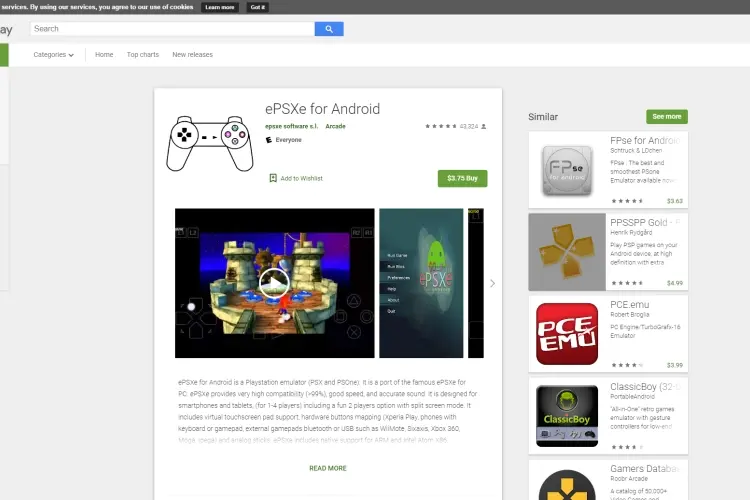 Pros
- Compatible with almost every PS1 and PSX ROM games
- Splitscreen support
- Supports use of external gamepads
Cons
- Paid app - Costs $3.75 to download
When it comes to Android PlayStation emulators, ePSXe is on top of the pile. It is the most famous emulator to play PS1 games and for good reason. ePSXe is compatible with about 99% of all PS1 ROMs and can run on virtually any Android device without crashing regardless of the phone's RAM size.
Though not popularly used, ePSXe supports split-screen. This means that two players can play a single ROM game that supports multiplayer split-screen on the same phone.
Like all the other emulators to be discussed on this list, there is a virtual pad layout on the phone screen anytime you launch the app. Even better, ePSXe comes with support for external gamepads. It supports Sixaxis, Xbox360 gamepad, and Wiimote gamepad.
The only drawback of the app is that it is a paid emulator. It cost $3.75 to download the emulator from the Google PlayStore.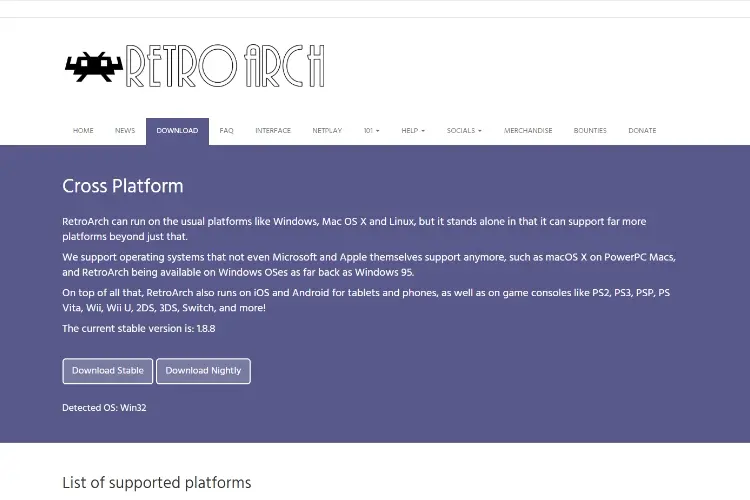 Pros
- A sleek user interface that even comes with a rewind feature!
- Compatible with 100% of PS1 ROM games
Cons
- Very tedious installation and configuration process.
RetroArch is your go-to emulator if you do not want to stress yourself downloading multiple emulators alongside every ROM you download. The emulator continually receives new updates to make it more compatible with ROMM games of other PlayStation consoles.
One of the best reasons to go for this emulator is that it is a combination of several emulators. In other words, it is not a standalone emulator. The collection of all emulators in RetroArch is called Cores. The different cores have a specific PlayStation they are made for. For instance, there is a core called Beetle PSX and it is modeled after the PS1 console.
The Beetle PSX is superior in terms of functionality to many other standalone PlayStation 1 emulators on this list.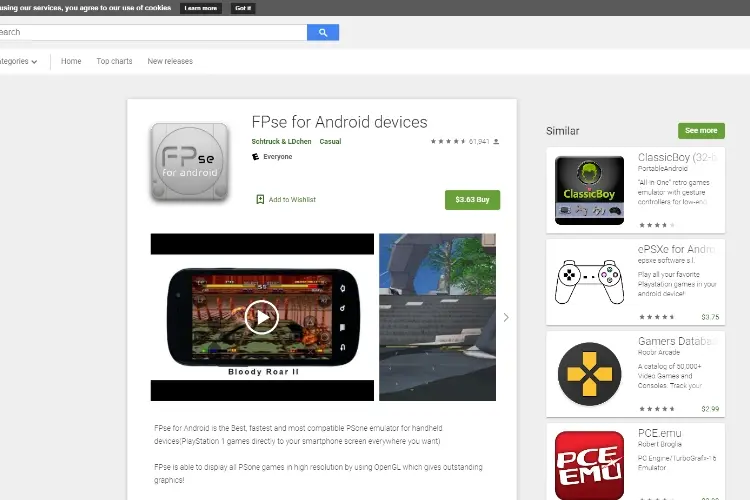 Pros
- Supports VR glasses
- Supports OpenGL Technology
- Easiest emulator to use
Cons
- Paid app. It cost $3.63 to install the app from Google PlayStore
FPse is ePSXe's closest competitor. There are a lot of similarities to take from both of these emulators. But unlike ePSXe, the user interface of FPse is much better to learn and understand within minutes of launching the emulator. ePSXe on the other hand has a learning curve that is, it takes time to understand how to use all the features on ePSXe.
One other important thing to mention is that FPse gives you the chance to play retro games of your choice in higher resolution compared to ePSXe thanks to FPse's OpenGL technology. Another good feature it comes with is the option to play games in widescreen resolution even if the game does not support widescreen . And to wrap it up, FPse supports Virtual Reality (VR) glasses. Some of the VR glasses supported include Google Cardboard, Oculus Rift among others.
FPse is a premium app but it is also the smoothest emulator to run PlayStation 1 games.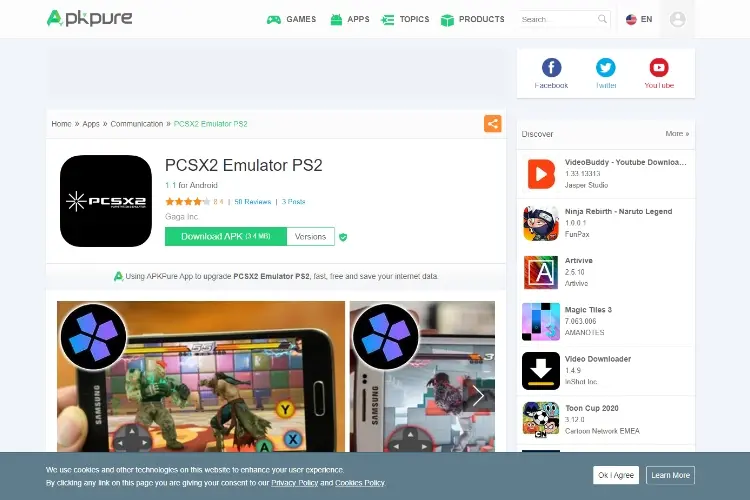 Pros
- Advanced features like anti-aliasing and texture filtering
- Available on Android, Windows, Linux and Mac OS
Cons
- You cannot play all PS 2 games on this emulator. Attempting to play some games will result in the app crashing.
PCSX2 is the best PlayStation 2 emulator right now. It comes with advanced features such as anti-aliasing and texture filtering. These features make PS2 games more polished and with HD resolution that they did not have on the PS2 console.
The official website of the app has a list of supported games so you can know which PS2 games you can download.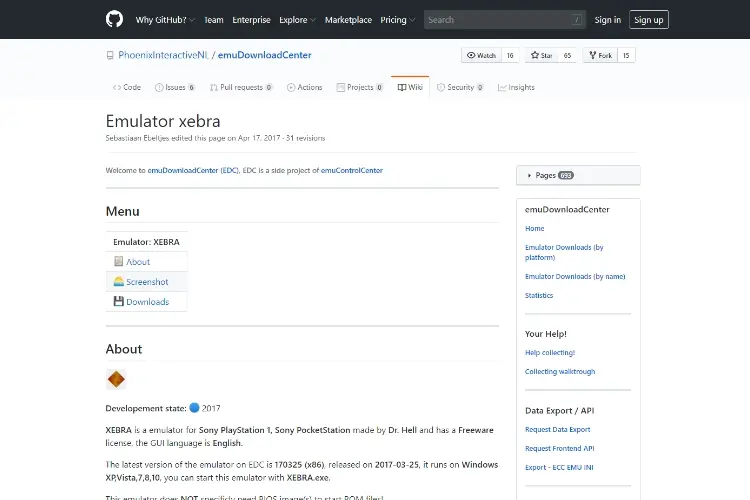 Pros
- Easy to install and use especially for people new to using PlayStation emulators
Cons
- Running games on XEBRA can be a bit laggy and buggy which essentially ruins the fun
This is a simple emulator for playing PlayStation games on Android and Windows. It is one of the best emulators that replicates the feel of playing games on PlayStation 1 consoles of those days. The only issue is that some games can feel laggy when running on the XEBRA emulator.
Even with the laggy experience, XEBRA is currently the only emulator that can run PocketStation games. So, if you have been looking for a way to play Chocobo World (Japanese Version), simply download and install XEBRA.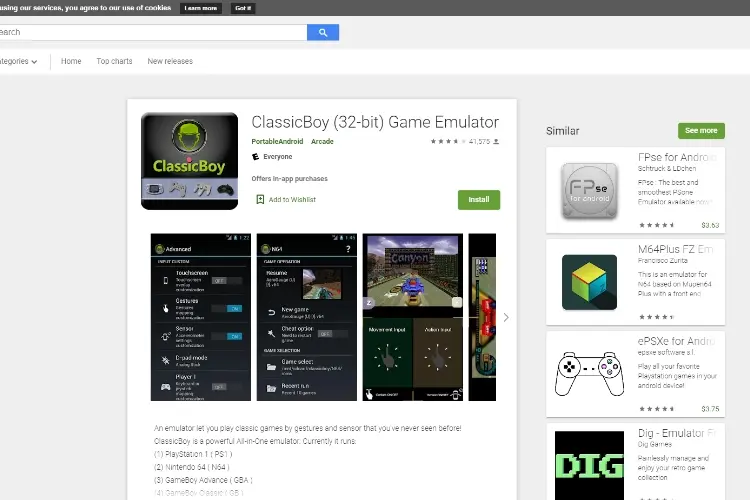 Pros
- Supports use of external controllers
- Runs games from GameBoys, Nintendo 64 and PlayStation One
Cons
- Several in-app purchases to unlock all the features on the emulator
Classic Boy is a very popular emulator because it can emulate games from PS1, PSX, certain GameBoys, and even games from Nintendo64. The emulator supports the use of external controllers of up to 4 players alongside its on-screen touch controls. Classic Boy also supports the use of your android's accelerometer sensor to control your character's in-game movement.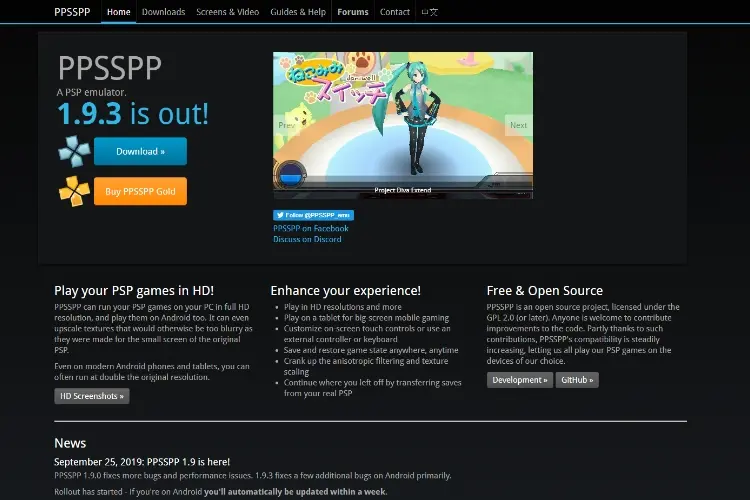 Pros
- Supports all PSP games
- Available for iOS devices
Cons
- The windows version of PPSSPP is not as optimized as the android version
PPSSPP is the best emulator to play PSP games. it comes with certain properties that improve the resolution and textures of old PSP games. All you have to do is download any ISO file of your choice on websites hosting them. You can also transfer the saved data from your PSP to your android so you can continue playing your games from where you left off.
PPSSPP also lets you connect your emulator with that of a friend so you can play local multiplayer matches. There are a ton of other settings that you can adjust to make your game feel smoother and faster.
Conclusion
And that wraps it all up. If you are feeling nostalgic for all your childhood games, any of the emulators above will run them smoothly for you to play.