Imgur is an online platform where photographs or images are uploaded, saved, and shared. Users of the site access all its features at no cost. The site, which started as an image-sharing platform for Reddit, will allow you to share the animated GIF and non-animated GIF effortlessly. Apart from photo-sharing services, it also allows users to customize their images. You don't have to create an account before you can access its features. Imgur supports platforms like PNG, BMP, XCF, JPG, and many more. Despite its juicy features, Imgur has its limitations. One of these is the fact that reserves only 200MB for animated GIF and 20MB for non-animated GIF. It also does not take a picture that has more than 1MB file size and does not have image editing features. Additionally, Imgur does not give you the ownership right to any photo uploaded on the site. With the few shortcomings of Imgur, there is a need to look for alternatives that could present better features to its users.
Summary of Best Image Hosting Sites Like Imgur to Post Any Image in 2023
The pros and cons of the image hosting site are highlighted in the table below.
Image Hosting Sites

Pros

Cons

Flickr

1. It offers user 1TB free storage space.

2. It has geo-tagging, keyword tagging, and people tagging features.

3. It has a large photo sharing feature.

4. It has an online image editing feature.

1. The free version displays ads.

TinyPic

1. No account is needed to access its features.

2. Images uploaded are organized to make the search easier.

1. You can upload a small file size.

2. The image can last for 90 days after the last view.

Google Photo

1. It offers users unlimited cloud storage at no cost.

2. It has a face recognition feature.

3. It has an attractive interface and does not display ads.

1. The unlimited upload feature is limited to pictures less than 16-megapixel.

Dropbox

1. Images uploaded can be shared with friends and family.

1. Images stored can be hacked.

500px

1. It offers users access to social interaction with amateur and professional photographers.

1. Photos cannot be shared on other platforms.

ImageVenue

1. Image quality is retained when resizing your uploaded picture.

2. The site is useful for e-commerce retailers to showcase their products.

1. It supports pictures in Jpg and JPEG only.

PostImage

1. An uploaded picture can stay on its server permanently.

2. Uploaded images can be shared on the message board and other forums.

3. There is no restriction on storage size and file size.

No cons are documented for PostImage.
Top Image Hosting Sites Like Imgur in 2023

Today, I will be sharing with you the great image hosting sites that can be an efficient alternative to Imgur.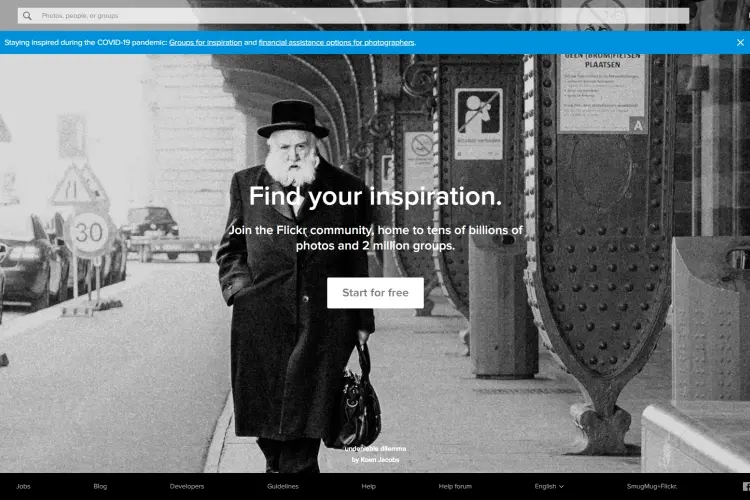 Flickr is one of the best alternative image hosting to Imgur. The site is well designed with a fascinating interface that is easy to use to both new and existing users. It has a lot of features that make it an excellent choice. With Flickr, you can organize your uploaded images into different albums. You can also edit the photos to your taste on Flickr. The site allows you to save 1000 images with up to 1TB storage capacity. For easy accessibility, Flickr has launched its mobile app, which is supported by various mobile devices. The app enables Flickr users to upload images from their phone, photo applications, and email. Flickr also has an uploader tool that allows you to back up your uploaded images on the computer, iPhoto, Dropbox, and many more. Furthermore, Flickr has a social community hub whereby you can "like and comment" on other people's uploaded images. It also has a privacy setting feature whereby you can select the number of people that can access, like, and drop comments in your uploaded images.
For more details about Flickr, visit the video below.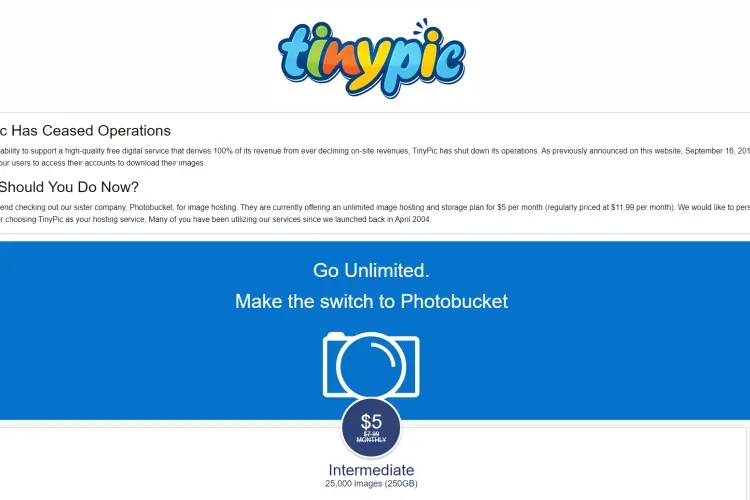 TinyPic is a free image hosting site where you can upload and share your image effortlessly. The site owned by Photobucket is well designed and easy to navigate to new users. With TinyPic, you can easily upload and share your pictures. All you need to do is to select the image you want to upload, add a tag, and choose the size of the image and upload it. Next, you will be provided with a link, embedded, and IMG codes through which you can share the uploaded picture anywhere you desire. However, if your uploaded photos are not viewed within 90 days, it will be automatically deleted. TinyPic supports image formats like PNG, BMP, JPG, and PNG. The file size you can upload is a maximum of 100M B, while the maximum size of the image you can upload is 1600MB. In case the size of the image you want to upload exceeds 1600MB, TinyPic will automatically resize the picture for you. You don't need to create an account to access its features.
Visit the video below for more information about TinyPic.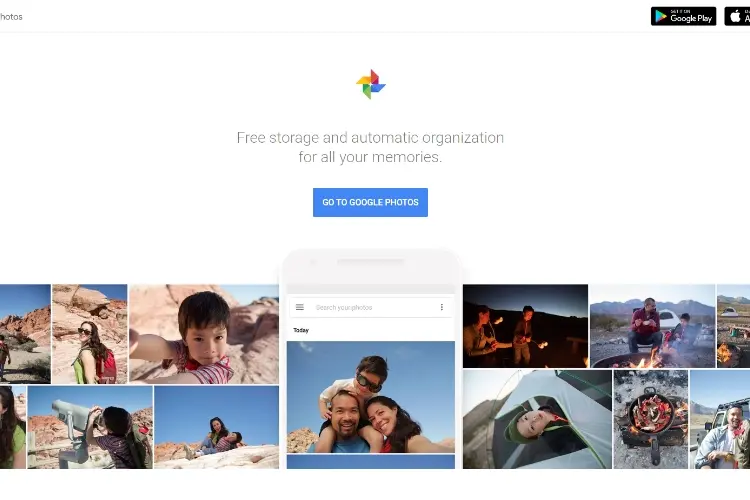 Google Photo is an excellent image hosting site that is effective in saving and sharing your favorite photos. The site is designed for hosting pictures and is easy to navigate. With Google Photo, you can upload photos of high quality. You can organize your uploaded images into albums. All uploaded images on Google Photo are automatically backed up. Also, you can easily find old photos uploaded on the site through its visual outlook. Google Photo has a way of recognizing your photos based on your consistent photo habits. On Google Photo, you get unlimited storage on any photo you take with your smartphone. Google Photo supports different formats like PNG, GIF, JPG, and many more. Apart from uploading images, you can also upload videos in 1080p format. Furthermore, Google Photo has a well developed mobile app that makes its service more accessible to its users. With the app, you can upload your photos automatically. You can also synchronize the uploaded pictures with the app. All smartphone users who have a registered google account need not create a new account. All they need to do is to create a Google Photo account by following a simple step and start uploading their photos.
For more information about Google Photo, visit the video below.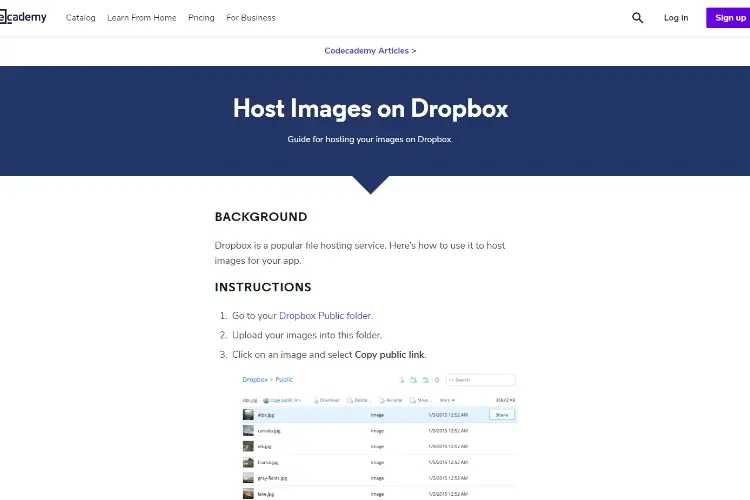 Dropbox is a cloud storage service provider that is free of cost. It offers its users a great experience through the exciting features embedded in it. With Dropbox, you can upload your image in the format you want. All images uploaded on the site cannot be edited. Hence, you can edit your photo before uploading it to Dropbox. The images can be organized into different folders on PCs or smartphones. All images saved can be shared by right-clicking on the photo you want to share and paste it in any location you want it shared. On Dropbox, you can import contacts and send the link to their email directly. Dropbox offers users 3GB storage space to save their uploaded images. The Dropbox hosting service can be access both online and offline.
For more information about Dropbox, visit the video below.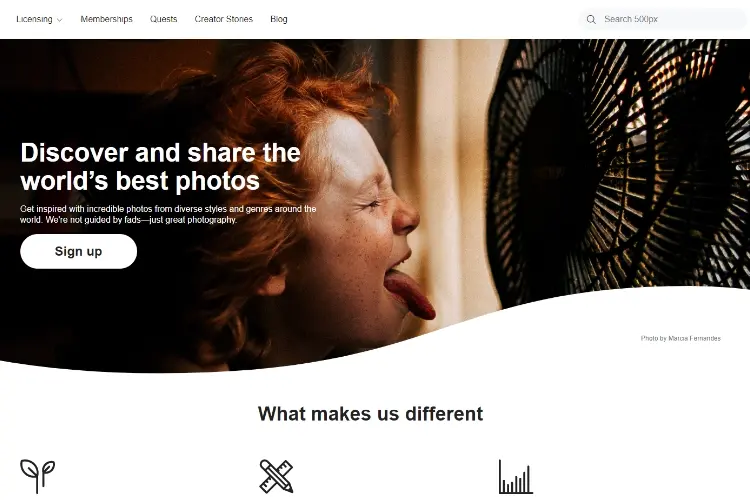 500px is an image hosting site designed for both amateur and professional photographers and other photo freak individuals. The site is well designed with a straightforward to use interface. With 500px, amateur and professional photographers can upload and showcase 20 photos in a week. The amateur and professional photographers can share their photos, comment on photographs, and follow their regular users on 500px. However, if you pay an annual subscription fee of $25, you can enjoy unlimited upload and a showcase of your favorite photos. The subscription fee will also allow you to have access to view statistics on your uploaded images, and access online photography classes. Furthermore, users of 500px can build a profile for themselves to get more followers.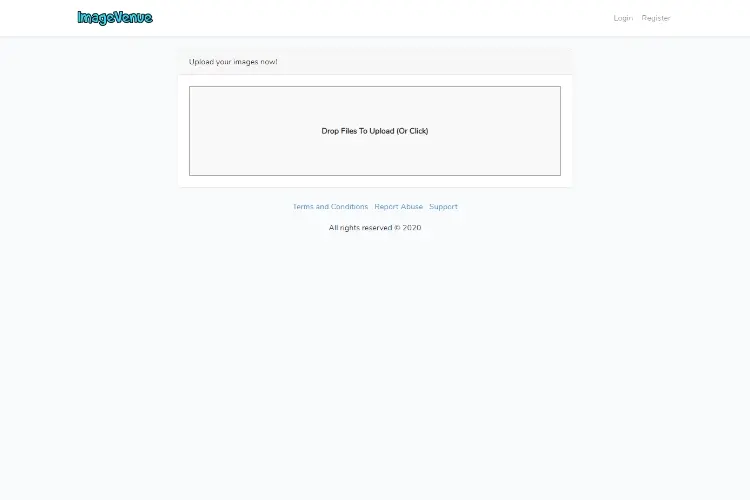 ImageVenue is a brilliantly designed website with an easy to navigate interface. On the site, you can upload and resize your uploaded images. The quality of the resized image is retained. ImageVenue allows you to upload with a maximum of 3MB in size. It also gives you a 3GB storage capacity every month. On ImageVenue, all photos uploaded are retained on the server for a year before they are deleted. ImageVenue is useful to eBay sellers, bloggers, and message board users.
For more information about ImageVenue, visit the video below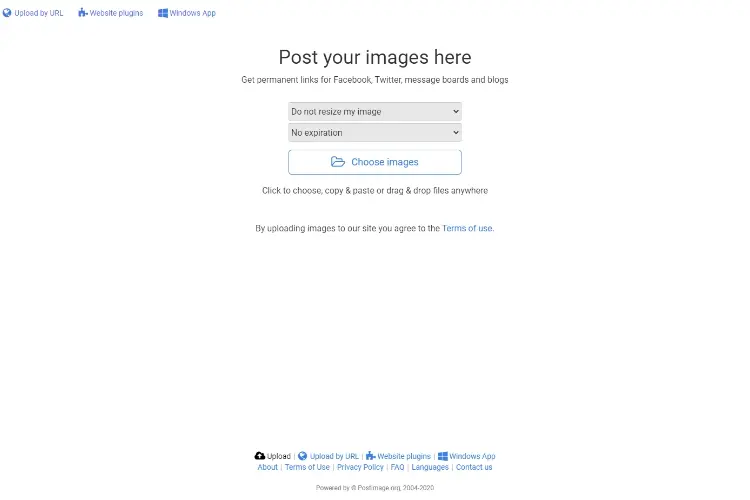 PostImage is a popular website that allows users to save and share images effortlessly. The site is well designed with an easy to navigate interface. PostImage will allow you to upload and save your favorite images without creating an account. With the website and software of PostImage, you can save the image with a size of about 8MB. PostImage allows you to resize images uploaded and share them with friends and family on the message board, email, and forum. The sharing features of PostImage allows its users to select the duration in which they want the image shared to last. It may be a day, a week, a month, or never. The site also has a feature that allows you to resize images in the form of an avatar. Images uploaded on the site are in formats like PNG, PSD, BMP, GIF, TIFF, and many more.
For more information about PostImage, visit the video below.
Conclusion

Imgur is an excellent image hosting site that offers its users a lot of exciting benefits. The sites discussed here are the best alternatives to Imgur. They have amazing features that place them above Imgur in the image hosting services. Read through the features and choose the perfect site for you.