We can't ignore the hysterical situation that has been caused by COVID-19 as a pandemic. The world has been affected by it in ways that are beyond our comprehension. Other than the medical trauma caused by COVID-19, the universal economic situation is worse than ever. The middle-class people including the daily-wagers are facing poor circumstances since the source of their income has been affected by COVID-19.
If you are one of those people who aren't able to work during this pandemic, this guide is for you! In this guide, we are going to tell you the best ways to earn money while you are at home during the pandemic. All that you need to do is keep reading the guide!
10 Ways to Earn Money from Home during the Pandemic of COVID-19
Here's a list of 10 ways that you can use to earn money without the need of stepping outside and risking your health.
1. Online Surveys
You don't have to worry about being unproductive anymore! You can stay home and be productive by doing nothing but online surveys! These surveys are paid. As many surveys as you do, you get paid for each of them.
Most of these surveys require you to give them an honest opinion about the respective product, topic, etc. You get paid for sharing your opinions; your honest reviews.
You may not get as rich as your favorite lifestyle bloggers, but you can earn enough to keep up with the necessities of your daily life.
The top-rated online survey apps for amateurs are Survey Junkie and Swagbucks.
Here is a video guide to top 3 paid survey apps:
2. Organize your Closet
Yes! You can now earn by organizing your closet thoroughly! Take some time out to clean your closet and shelves where you keep your daily-wear or other useful things. You are highly likely to find a lot of stuff that won't spark you anymore. Remember, your trash can be another person's treasure! Sell those outfits that you no longer want to wear, it can also be a mobile or other electronic item that is now useless to you.
It doesn't matter what you are trying to sell for as long as it is in good condition. There are mobile applications for almost everything that you may want to sell.
For example, if it is an old wedding dress or party-wear, try selling it out on StillWhite by uploading a brief advertisement of your stuff. If it is an electronic item that you find useless such as a smartphone, Gazelle can be the one for you!
However, don't forget to take all the safety precautions before handing over the sold-out item to its new owner by disinfecting the surface of the delivery box or your item thoroughly.
Watch this video to know how Gazelle works:
3. Start a Food Supplying Business
This pandemic has affected all the restaurants as well as grocery stores. People are no longer able to get access to necessities such as groceries or takeout. This is the time of making the most of such an opportunity! You can start a home-made food business and supply delicious home-cooked food by preparing it and delivering it home-to-home.
But it is the most important thing to make sure that safety isn't compromised! This way, you can earn a lot of money by delivering hygienic food to people who don't want to cook at home.
4. Teach Online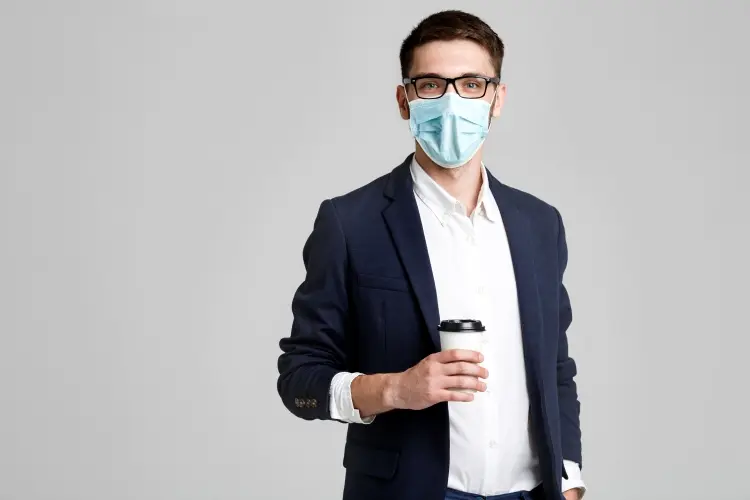 This pandemic has also affected the education system of the world in the worst ways. Education is being compromised. Students are worried about their loss. You can take advantage of this situation by becoming an online teacher and provide education to hundreds and thousands of students, globally.
Symposium is the best app that you can use for this purpose! By signing up on Symposium, you can become an online teacher and earn for each lecture taken by students. With minimal effort, after being charged a little fee by the app, you can earn a good amount of money in quarantine. What else could you want?
5. Freelancing
Freelancing is the best way to earn money while being at the ease of home! Every talent can be used to make money for as long as you know the art of making the most of it. If you think that you are a talented writer who can write exceptionally well-researched articles or thesis, start working as a freelance content writer. Similarly, if you're good at digital art or advertisement, you can make money by selling your skills online.
There's a list of applications that are ready to provide you with a platform that you can use to become a seller. Some of those applications are:
Watch this video to get tips for working as a freelancer:
6. Unemployment Insurance
There is a misconception about being eligible for unemployment insurance. This is one of the reasons why people don't apply for it. On being asked about it, a personal blogger and financial assistant, Amanda, said:
"Most people don't realize that if they quit, were fired, or are sick - including being quarantined or taking time off to care for a sick family member - they may be eligible for Unemployment Insurance. Everyone has the right to apply. It's up to the agency to determine if you meet the eligibility requirements or not."
This statement by Amanda suggests you apply for it regardless of your situation. Try for it, at least. There's never harm in trying.
7. Reconsider your Recurring Expenses
Take some time out and optimize your recurring expenses. Take a look at the bills and other monthly utilities. Try to figure out ways of saving money by spending less and controlling the billing units. Make a plan of being on a budget. It is going to help you a lot! Earning isn't enough! You can't prosper at it unless you learn how to save money by spending it wisely!
8. Become a Blogger
In this time of quarantine, people are isolated from each other and they are getting bored with each passing day. The only sources of entertainment that they may have, include social media. You can take advantage of this time by becoming a lifestyle blogger ! People love to see anything related to lifestyle. This is the best time to engage as many audiences as possible. Once you prosper at it, you may start earning through it, too. Not just that but several brands may approach you to do paid surveys for them. You may get sponsored by big names of the industry! There's a lot of good that can happen to you!
Not just a lifestyle blogger, but you can also try your hands at any skill that you have a command of. Now is the time to make the most of your talent!
Watch this video to get tips for becoming a successful blogger:
9. Become an Online Fitness Trainer
The gym freaks are sad due to the shutdown of the gyms that they used to go to. They have no access to fitness training. You can shoot your luck here! Become an online fitness trainer on apps like Symposium, etc. Anything that can help people with keeping up with their bodies being in shapes will help!
You can upload step-by-step tutorials of cardio for beginners and others. By adding some extra tips such as diet plan to your videos, you can attract more audience. Make sure that you do it through a platform that provides an opportunity to get paid.
Not just money, but with efforts and hard work, you can also get fame.
10. Get a Piggy Bank
Last, but not the least, get yourself a piggy bank that you can use to save money! Now that you spend most of your time at home in quarantine, thanks to the pandemic, you are unknowingly saving up on a lot of dollars that you were spending out on unnecessary gatherings with your friends and whatnot. Save this money by using a cute piggy bank. This money will help you a lot soon. Not just that, but you may also develop a habit of saving money by spending it wisely. This trait would help you forever!
Conclusion
In this guide, we tried our best to tell you various ways to earn and save money while being quarantined at home. This pandemic is indeed a difficult time for all of us! All that we need to do is stay positive during this global chaos. Instead of focusing on the negative impact of this virus, we should look at it as an opportunity to evolve as a person, towards betterment. This is a break given to us by Mother Nature! This is the break that we all needed to relax and get rid of our daily-routine lives. Once this pandemic is over, we will look back at this time and regret not making the most of it! So, make sure that you do everything possible to make it the best time of your year!
By using these ways, you can earn money that will help you to keep up with your life. If you found this guide helpful, don't forget to share it with your friends and family!
Thank you! Happy earning!