We all remember the Windows default application paint. Paint was widely used in early versions of Windows. Microsoft has improved the application with passage of time. Mac users will be familiar with Mac paint and paintbrush. Apple and Microsoft have tried their best to make the best application for creative people, but as technology has evolved so does the graphic tools and requirements. Checkout these digital artists. The artists not only use these tools to show their work but also, it's a source of income for them. You will find many powerful tools on internet. You may randomly search for any digital tool, but in the long run it will quite difficult for you to switch to a new tool . The reason can be the lack of features that a tool offers. There are variety of tools in which you can make both 2d and 3d sketch . So today we will discuss the best drawing tools that will help you in deciding which digital art tool you should use.

A program is something that is very important for an artist, sometimes artists are limited to their creativity because the program can't provide required functionalities. The programs listed below are so powerful that an artist will only be limited by his/her skills or imagination.
Are You Pro or Beginner with Drawing?
If you are beginner then you should go for those tools that are lightweight and have simple interfaces . Moreover, they provide you all essential features that is needed for getting started. If you are pro then most probably you will be aware of which tool works best for you. If you are looking for something that adds more to your work then you should try one of these tools if you are comfortable in switching tools.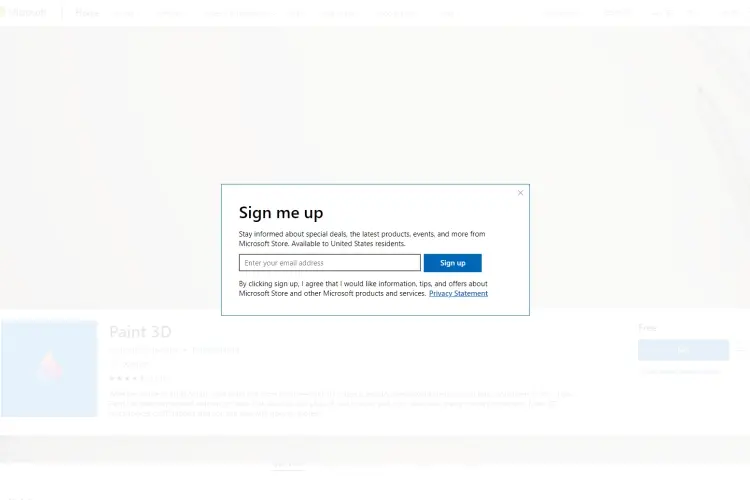 Paint 3D is the best application for beginners . It's a built-in Microsoft windows application that was first introduce in windows 10. If you just want to draw simple drawings , edit them and get familiar with how common drawing interface looks like then Paint 3D is for you. You will find some basic brushes and markers. Moreover, you can use variety of colors categorized into
Polish Metal
Dull Metal
Gloss
Matte
You can also make your own custom colors . Moreover, you can make 2d and 3d objects.
This tool is not for professional because its very simple in design and functionalities. A beginner can use this application to get started.
Platforms: Windows
Price: Free
Inkspace is an open source and professional vector graphics editor . If you are interested in making illustrations and web designing then this one is for you. Inkspace offers a variety of features that includes
Object creation
Object manipulation
Fill and stroke
Operation on paths
Text support
Rendering and file formats
Moreover, Inkspace supports multi line text , Z-order operations , an easy color controller, full anti-aliased display and widely used files formats. The interface is quite similar to Adobe Illustrator, so it can serve as an alternative to Illustrator . Its one of best application for vector imagery.
Platforms: Windows/Mac
Price: Free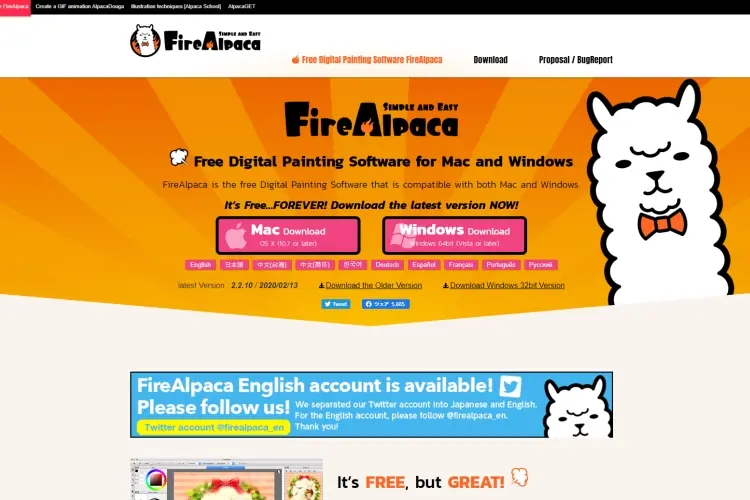 If you are using an old Mac or Pc and want a light weighted application that don't require powerful PC or Mac then you should use FireAlpaca. The application comes all basic features that you need to get started. The best thing about this application is anyone with older versions of PC/Mac can use it. No such expensive hardware is required to run this application. This application is great for beginners who can't afford to buy expensive drawing tools and PC/Mac.
You will find all the essentials tools in this application that is needed to create great designs.
Platforms: Windows/Mac
Price: Free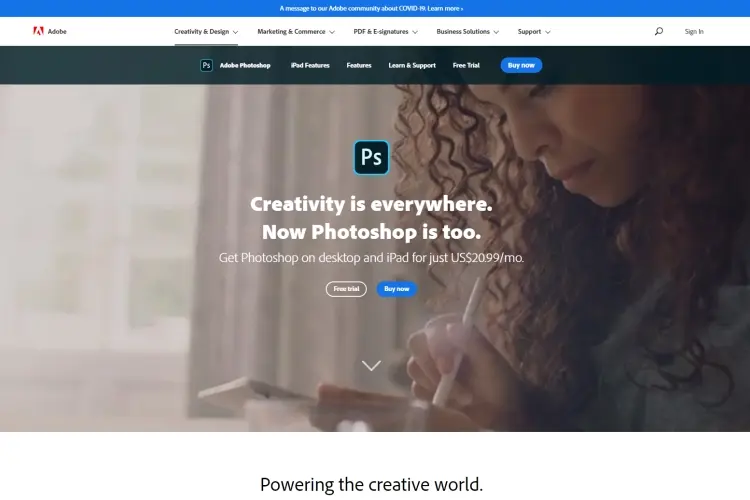 The application that most artists and designers have used is Adobe Photoshop. It's one of great drawing tool , that gives you variety of brushes . Moreover, you can fully control the working of brushes i.e. adjust the smoothness of the brush etc. You can easily organize the frequently used brushes in panel which makes working more comfortable. You can
Create new effects
Layering of images
Easily remove background,
Crop photo
and a lot more functionalities that Adobe photoshop offers. You can not only create something from scratch but also upload images and start working on them. Moreover, you can create business cards , banners, logos, custom icons , abstract wallpapers and a lot more things you can imagine.
Platforms: Windows/Mac
Price: Free, $20.99/month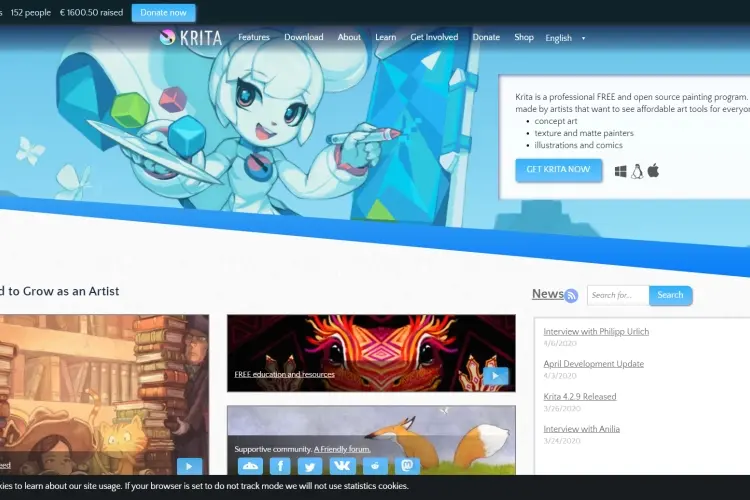 Krita is made by professionals for those who can't afford expensive programs for professional work. It's a professional free and open source drawing program. You will find learning resources and connect with Krita's community on their official website. The documentation of the program is vey easy to follow. Moreover, you will find tutorial to improve your digital drawing skills.
You can create a concept art , texture and matte painters . A lot of designers use Krita for making comics and illustrations. You will find very few professional drawing programs that are both free and provides comics and illustrations. Krita is primarily used for making comics. The application interface is very easy to use and its customizable too. You will find some awesome features which includes brush stabilizers , resource manager and pop up functions . So, if you are a comics fan you should try making your next fiction character in Krita.
Platforms: Windows/Mac
Price: Free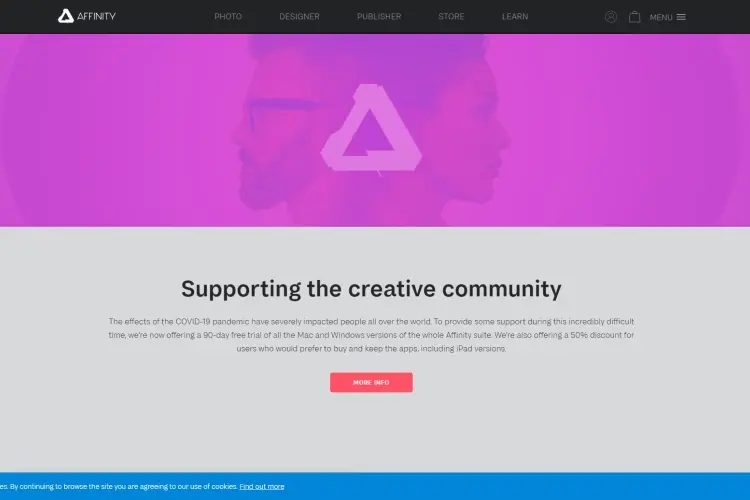 Affinity Designer is one of the best drawing program that comes with whole world of features and is used widely by designers. The 5 years refinement since the launch have made application very powerful and super-smooth . This application will fulfill all your graphic design needs . Whether you want different color with variety of textures or brushes/tools that help you to easily and quickly design illustrations this application is for you. This application is describing as an Adobe Illustrator alternative , and it is compatible with graphics file formats . The core functions are
Vector pen
Shape drawing tools
Custom vector and raster brushes
Dynamic symbols
Non-destructive editing features
Work on unlimited layers
Customizable keyboard shortcuts
So, Affinity Designer is a complete package for you . The best thing is application one-time payment for full-time access.
Platforms: Windows/Mac
Price: $49.99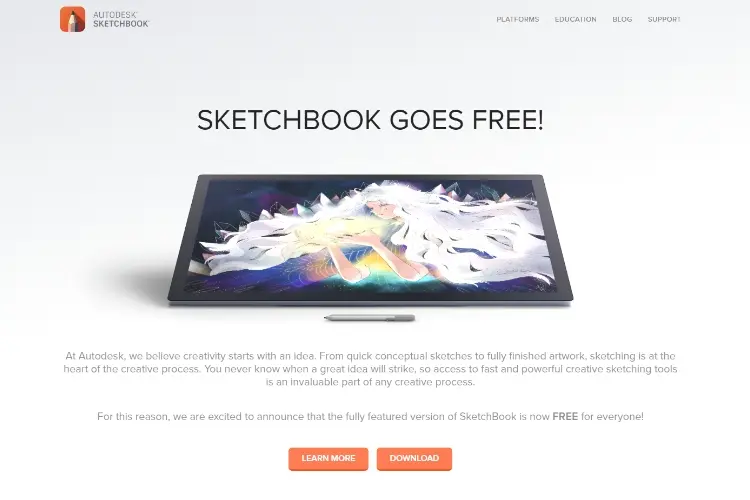 You will find many artists and professional designers that consider Autodesk Sketchbook one of the best drawing application. Many architects, automobile and industrial designers are using this application to quickly and efficiently communicate their ideas. The main reason behind such success of this application is its user interface and tools. There are 190 customizable brushes , unlimited layers and blending variety. While using this application you will feel like you are drawing on sketchbook . The distraction that is caused by side panel is automated in this app which means that the menu/panel will only appear when you need a brush, pencil or marker. So, the interactive and simple interface make this application very easy to use. You can directly upload image into this application by using camera which serves as a scanner.
Platforms: Windows/Mac
Price: free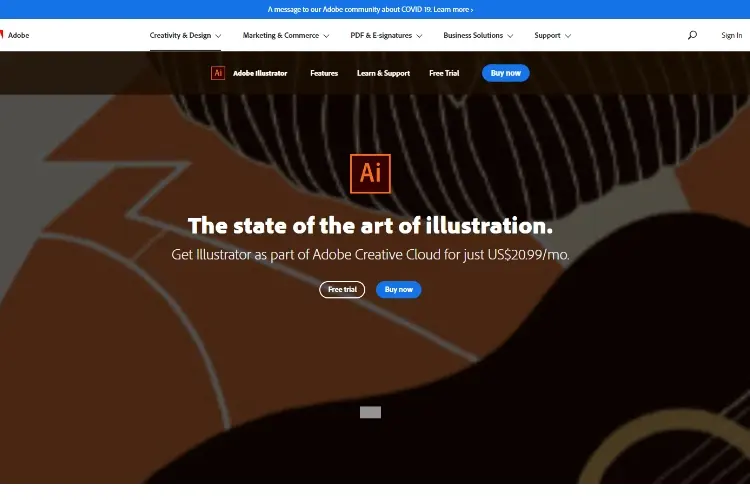 The most widely used application by designers for vector designing is Adobe Illustrator. PC Magazine reviewed Adobe Illustrator as the best vector graphics editing application in 2018. It was originally designed for Mac, later in 2005 it was also available for windows. Its is also compatible with Inkspace . Thousands of designers use Illustrator for creating web icons , illustrations, product designing , billboards designing and logo designing . The powerful tools will help you to convert simple shapes into beautiful and complex logos and graphics . So, Illustrator is a great vector drawing application which you should try.
Platforms: Windows/Mac
Price: Free Trail, $20.99/ Month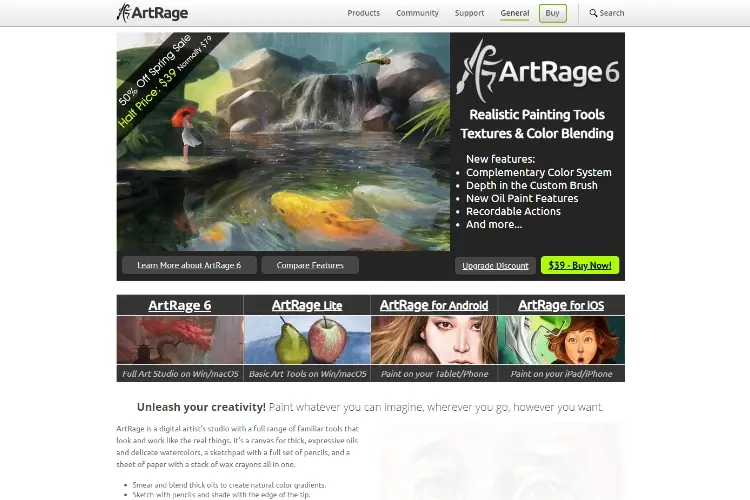 Sometimes you argue with your friends that the design which you made is very realistic but it's not, why? It's because of application which you are using. So, if you want to paint that is realistic then ArtRage is for you. The minimal interface design of ArtRage provides you realistic painting tools such as oil paint, spray paint, acrylic and other tools that used in realistic painting. The other features include
Recordable actions
Complementary color system
Depth in the custom brush
Oil paint features
You will find tutorials and documentation on this application official site. You can also contact ArtRage's community for tips. If you are a beginner, Amateur or professional ArtRage can fulfil your need of realistic painting as it's a complete package.
Platforms: Windows/Mac
Price: $79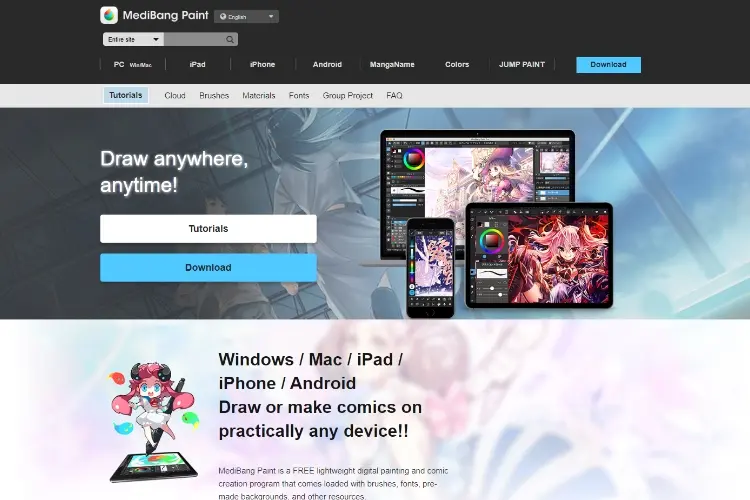 If you love creating comics stories or manga then MediBang is a great drawing application for you. It's a lightweight digital painting program that is loaded with brushes, premade backgrounds, fonts and other resources. According to site MediBang comes with 800 backgrounds/tones , 50 brushes and 20 fonts which is completely free to use . You can upload all comic/manga work on cloud, which can be accessed iPad/android or Mac/windows.
Platforms: Windows/Mac
Price: free
Conclusion
Whether you are professional or beginner today we discussed different drawing programs that you can use to create the best work you can. We also included such programs that are lightweight and don't require expensive Mac/PC for smooth running. So, try one of these drawing tools and let us know in the comment section below which is your favorite drawing tool.